Custom Roofing and siding that looks great and holds up to the Western Michigan weather.
Your West Michigan Roofing and Siding Experts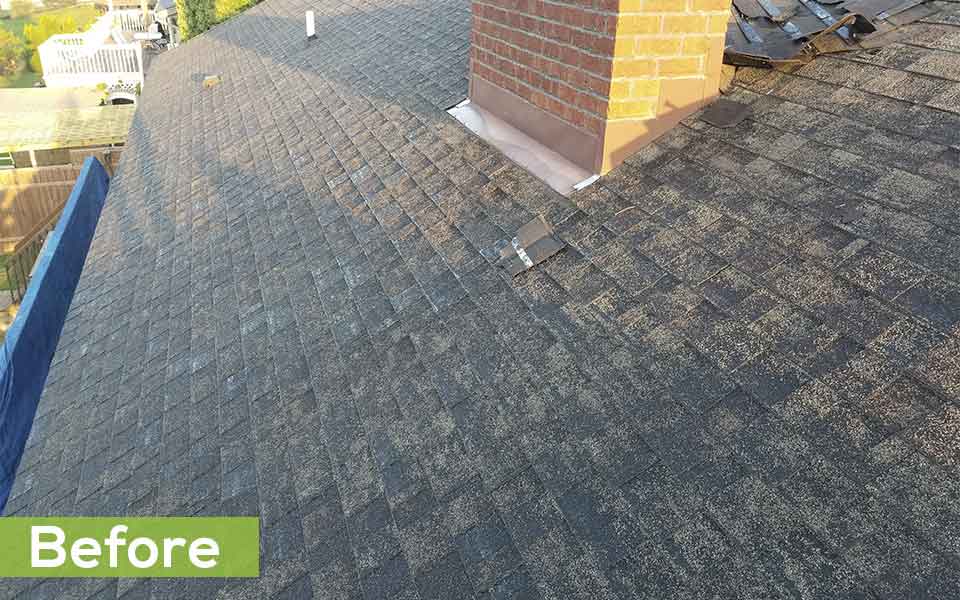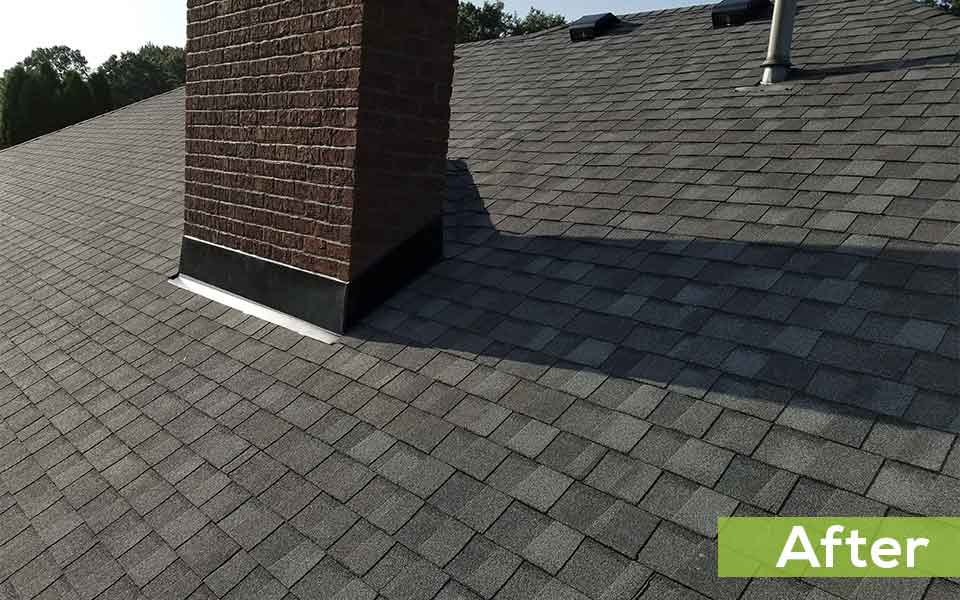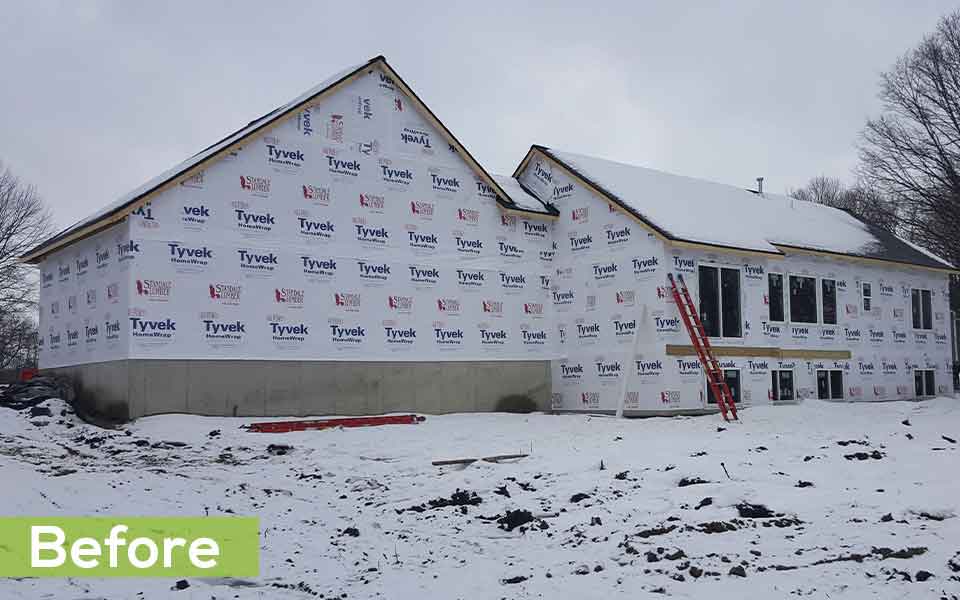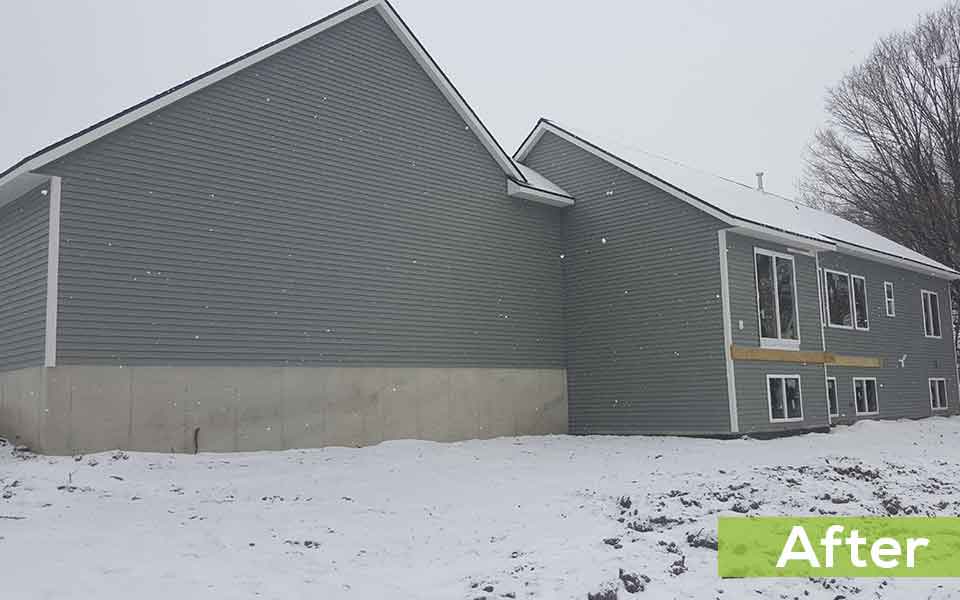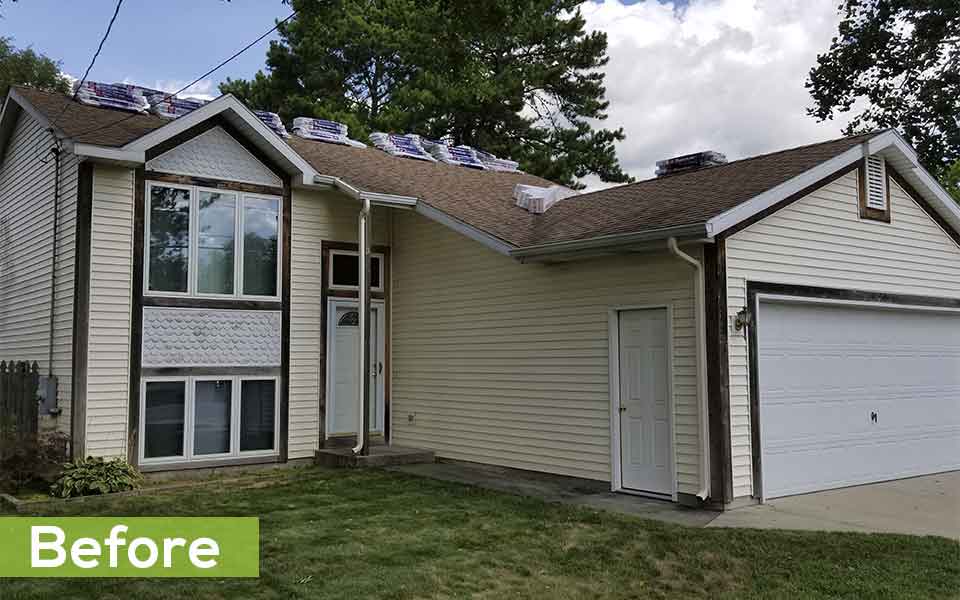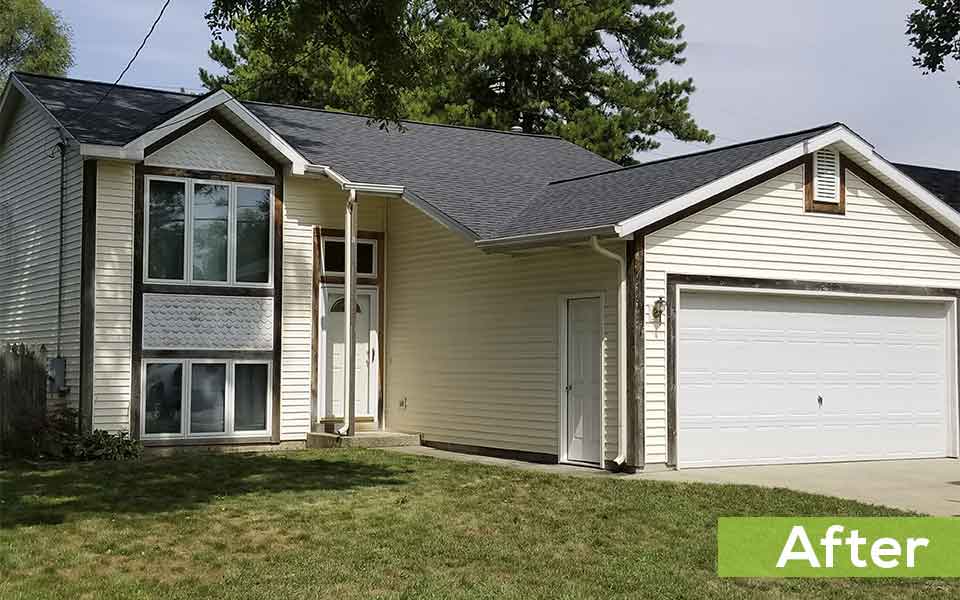 Roof Repair and Replacement
The largest investment most people make in life is a home. Protection of your home starts with your roof. Regular maintenance helps extend the life of your roof and delay roof replacements until they're due.
A healthy roof is also a selling point on a home and increases its value. Roofs don't just have to be functional, they can be aesthetically pleasing. There are many additions you can upgrade your roof with to make it more durable and aesthetically pleasing.
Healthy roofs prevent costly hidden damage. One the costliest things that can happen due to a bad roof is a water leak. Water leaks can soak through your ceiling and damage your drywall, along with wood framing and sheathing. Small leaks that you're unaware of can wreak havoc in your addict. Rot damage to beams can be a costly repair. Mold growth can get out of hand quickly and cause serious ill health effects.
Good roofs save money on heating and cooling. Properly ventilated and insulated roofs pay off when it comes to utility bills. Your roof releases humidity and heat from your home. Heat and humidity coming from the inside can be as damaging as rain on the outside. If the vents and roof system aren't working properly, the heat and humidity get trapped and eat away at the wood rafters that are the foundation of your entire roofing system.
Healthy Roofs:
Protect your biggest investment
Increase home value
Guard against costly hidden damage
Save money on heating and cooling
Learn more about how we can help you ensure you have the healthiest roof possible – Roofing Services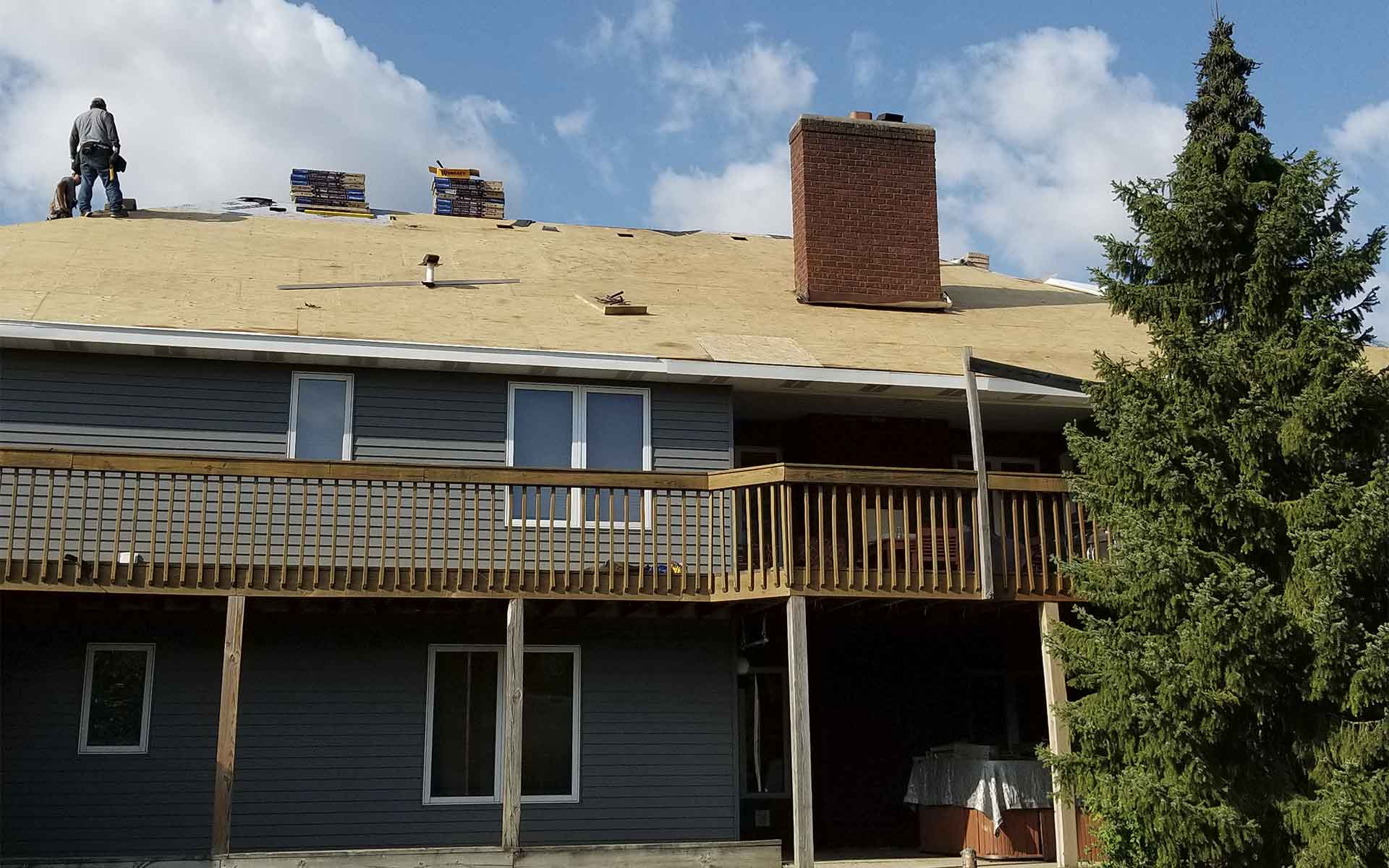 Home Siding
While your roof protects the top of your biggest investment siding protects the sides. The side walls of your home are equally important as your roof. Siding is more than a decorative feature of a home. It protects, adds value, and insulates. 
After a typical home is framed and sheathed with OSB (Oriented Strand Board), it needs to be protected. A variety of different siding materials can be used to ensure the protection of your home.  Poor or damaged siding can cause a lot of problems. Water can easily find its way through damaged or compromised siding. Moisture can get trapped and lead to rotting and mold. The siding also acts as a shield from insects getting to the sensitive parts of your home interior and causing damage.
Your home needs to be protected but you should also feel good about the way it looks. Siding allows you to customize your home and make sure it looks exactly the way you envisioned. 
Quality siding also insulates the home. This energy savings adds up, not to mention the comfort of a well insulated home. 
Protect your home
Add value
Make your home look great
Save on energy bills
Find out how we can help you optimize your home with quality siding – Siding Services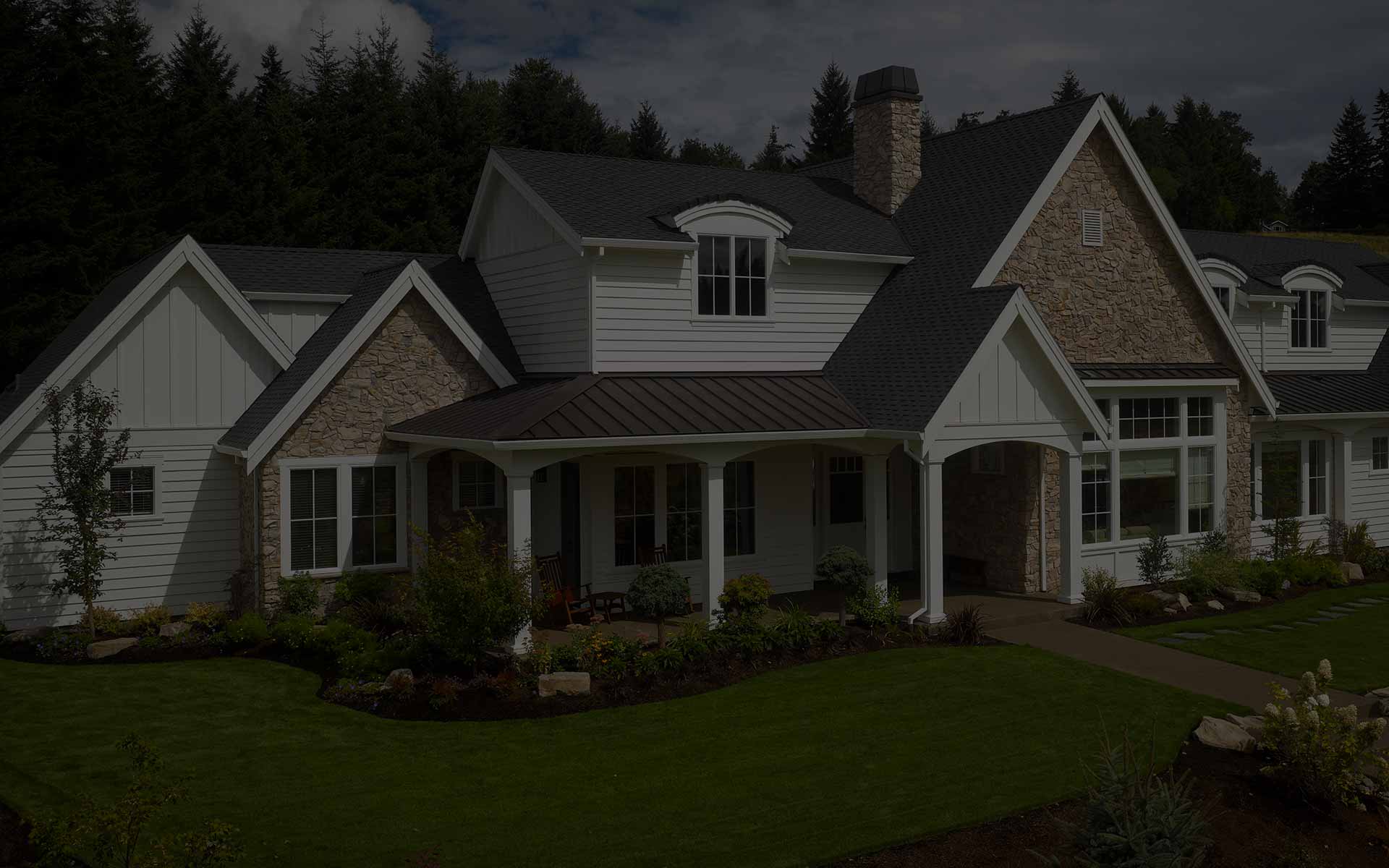 Contact Us
Working with us is Easy

1. Call (616) 558-1226 or contact us below for a free quote
2. We come to your home and give you 3 free proposals
3. We schedule a start date

The integrity of your house starts with the roof and siding. Make sure you protect your biggest investment.